The most significant transformation at Rensselaer over the past two decades has been the creation of a research portfolio of a size, significance, quality, and prominence that positions us to impact global challenges.
View all our centers and experts below, or filter by the following criteria
Select a Signature Thrust
Select a Global Challenge
Filtered by: Media, Arts, Science, and Technology
Institute-Wide Research Platforms
Learn more about our world-class research platforms and how they push the boundaries of individual disciplines.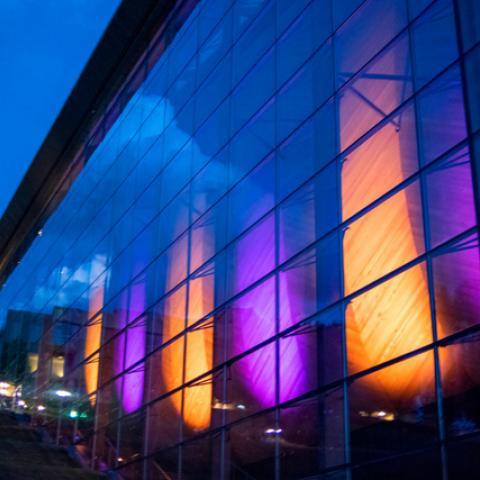 Through its world-class studios and research facilities, this unique Center enables artists, researchers, and audiences to come together under one roof to inquire, develop, and experience the ever-changing relationships among our senses, technology, and the worlds we create around us.
Media, Arts, Science, and Technology
Institute-Wide Centers
Learn more about each of our research centers and the global challenges they seek to address.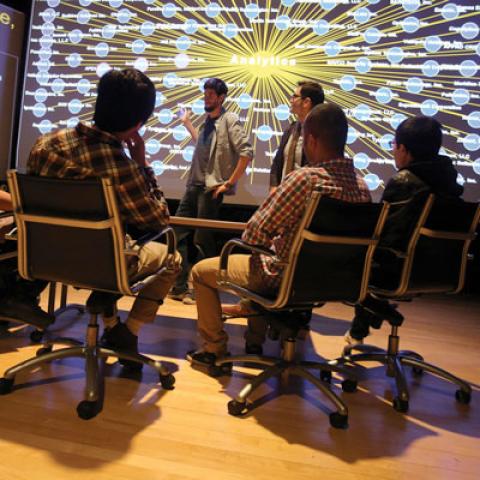 Housed within Rensselaer's Experimental Media and Performing Arts Center (EMPAC), this Center serves as a collaboration between Rensselaer and IBM Research to lead the frontier of research in immersive cognitive environments to augment group intelligence in real-world scenarios, such as boardroom meetings, diagnosis rooms, design studies, and classrooms.
Media, Arts, Science, and Technology
School Centers
The research centers at Rensselaer are at the core of the work we do to tackle the urgent global challenges of today.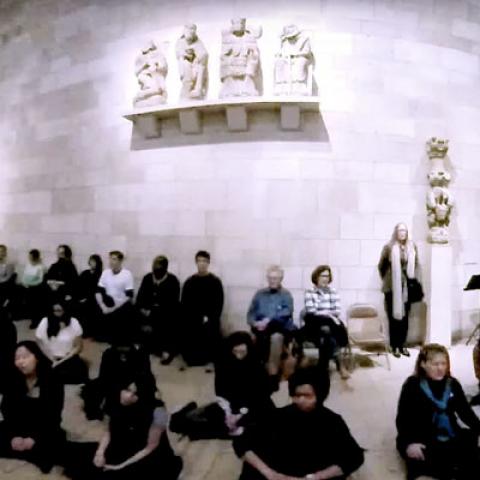 We cultivate a heightened awareness of the sonic environment through experimentation, interactive performance, meditation, improvisation, and collaboration.
Media, Arts, Science, and Technology
School of Humanities, Arts and Social Sciences