Regenerative Medicine 3D Printing of Skin Will Help End Animal Research in Toxicology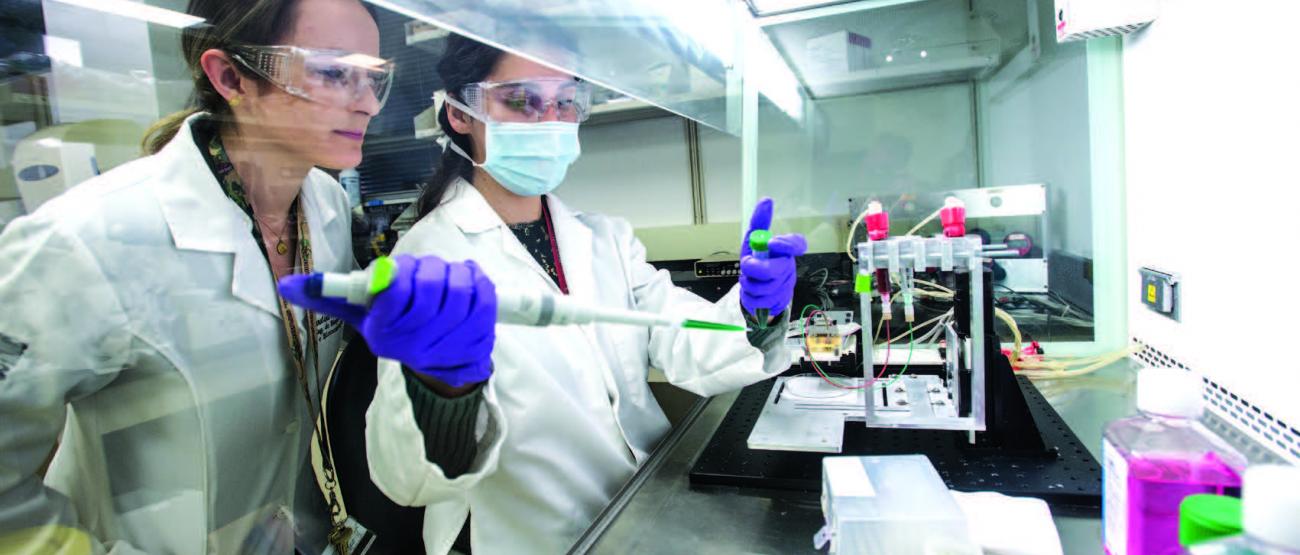 Carolina Motter Catarino, a graduate student in chemical and biological engineering at Rensselaer, has been awarded £10,000 from the Lush Prize, which is a collaboration between cosmetics company Lush and research organization Ethical Consumer. As the largest prize fund for the complete replacement of animal experiments, it funds projects working to end animal research in toxicology (chemical testing).
The Lush Prize is awarded in several key areas: science, training, public awareness, lobbying, and young researchers. Catarino is among 13 young scientists—from Brazil, the United States, China, Japan, Singapore, Australia, Germany, Luxembourg, and the UK—to be recognized.
Catarino's research, titled "Animal-free approaches for engineering physiologically relevant humanized skin models using 3D bioprinting technology," focuses on tissue engineering.
From the earliest successes in culturing live cells in a laboratory to the latest advances toward the development of complex tissues and organs, tissue engineering is impacting people's lives. The first human tissue to be successfully engineered in the lab was skin. Typically, skin models employ scaffold materials that are derived from animals, along with human skin cells. A key limitation of these models is that they still fail in recapitulating the complexity of the human skin. For example, these models do not contain all cells present in the skin nor do they contain adnexal structures, such as hair follicles and sweat glands.
Catarino's research has been focusing on enhancing the complexity of reconstructed skin models through substitution and diversification of non-animal-derived scaffold materials, inclusion of additional cells compared to traditional models, and generation of follicular structures, all using 3D bioprinting. This technology allows the precise placement of the bioinks containing scaffold components and cells at appropriate locations within the 3D skin tissue. This project can help in the development of the next generation of skin models for screening of chemical compounds as well as clinically superior skin grafts.
"Carolina is an exceptionally motivated and talented young scientist," said Pankaj Karande, associate professor of chemical and biological engineering and Catarino's adviser. "She combines her passion for research with diligence to find impactful solutions for human health. Her doctoral thesis on 3D printing of human skin has the potential to develop human-relevant models for efficacy testing while reducing the dependence on animals in research. Furthermore, her work can provide novel avenues for engineering human tissues in the lab for regenerative medicine and therapies."
Winners were honored at the Lush Prize Awards Ceremony in London in November. They also had the opportunity to participate in a networking event that brought together scientists and campaigners from around the world to discuss potential collaborative projects.
Biotechnology and the Life Sciences