Sustainability Dark Matters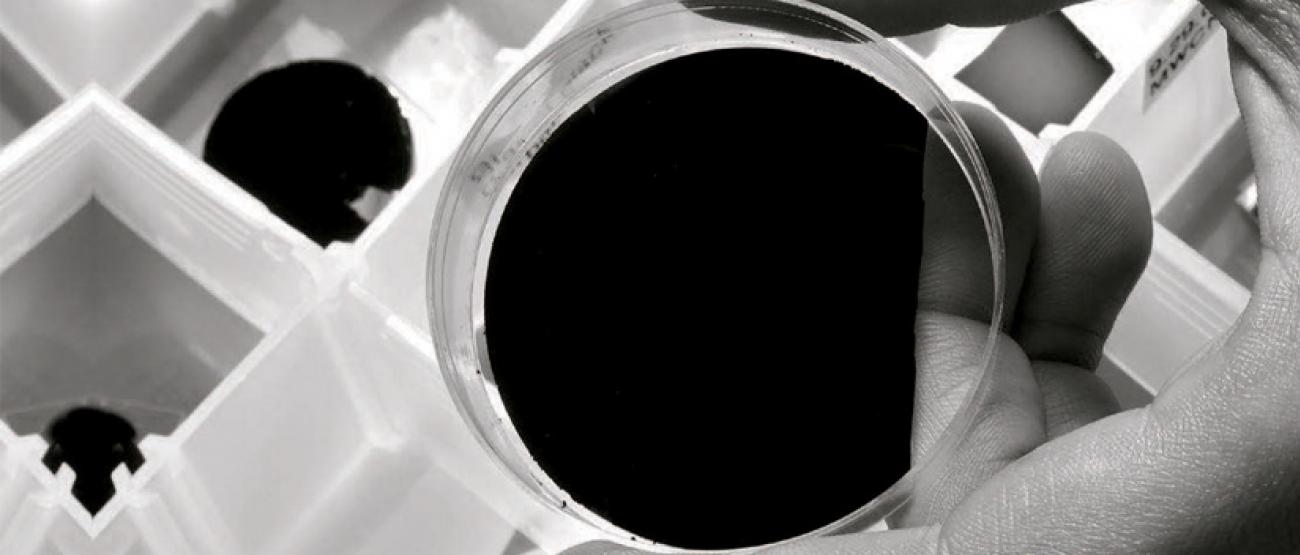 Nanophotonics expert and physics professor Shawn-Yu Lin received the 2016 Institute of Electrical and Electronics Engineers (IEEE) Nanotechnology Council Pioneer Award in Nanotechnology "for pioneering contributions to the development of 3-D optical photo crystals and the discovery of the darkest nano-material on Earth."
The darkest material was discovered by Lin and his team in 2008. The material, a thin coating comprised of low-density arrays of loosely vertically aligned carbon nanotubes, absorbs more than 99.9 percent of light and could one day be used to boost the effectiveness and efficiency of solar energy conversion, infrared sensors, and other devices. The research has been recognized by the Guinness Book of World Records.
The total reflectance of conventional black paint, for example, is between 5 and 10 percent (or absorptance of between 95 and 90 percent). The darkest man-made material,  prior to the discovery by Lin's group, boasted a total reflectance of 0.16  percent to 0.18 percent (or absorptance of 99.84 to 99.82 percent).
The end result of Lin's work was a material with a total reflectance of 0.03 percent (or absorptance of 99.97 percent)—more than three times darker than the previous record, which used a film deposition of nickel-phosphorous alloy. Lin's  darkest material has a higher absorptance than the recently  reported value of 99.965 percent by Surrey NanoSystems. The original darkest material from Rensselaer is still the darkest man-made nano-material on Earth.
Nanotechnology and Advanced Materials
Infrastructure Sustainability, Resilience