Global Recognition President Jackson Participates in World Economic Forum 2017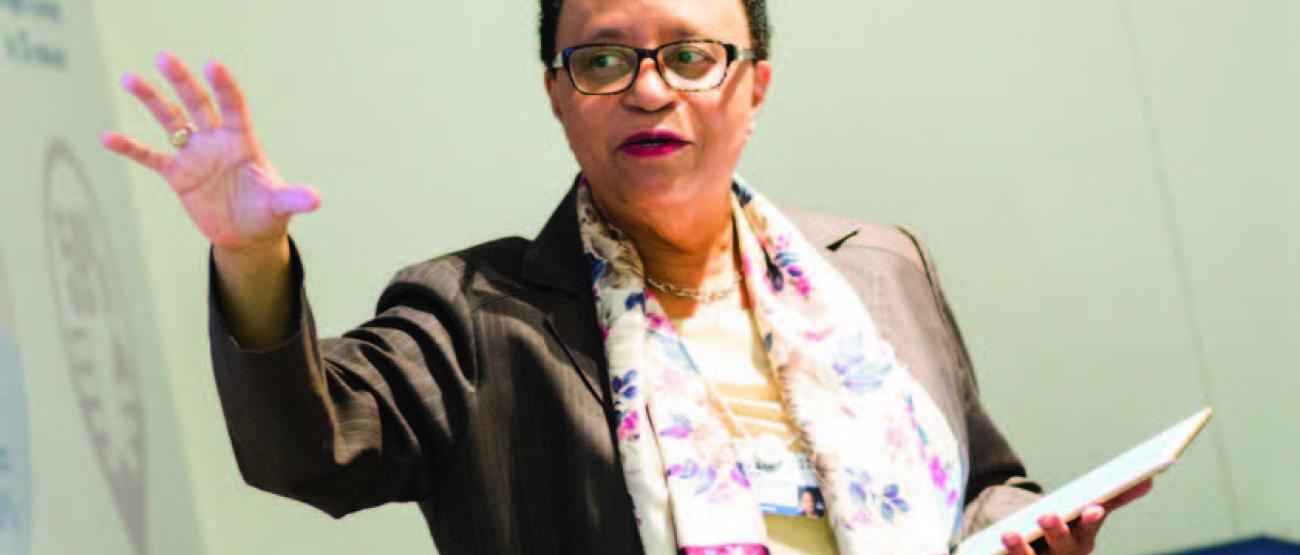 President Shirley Ann Jackson was once again invited to participate in the World Economic Forum (WEF) Annual Meeting, held in Davos, Switzerland, January 17-20. The theme for this year's meeting of global decision-makers was "Responsive and Responsible  Leadership."
President Jackson has participated in this annual gathering of thought leaders in the Swiss Alps since 2008. A record 3,000 participants took part in over 400 panels, sessions, and conversations.
She led several panel discussions during the meeting, including one on "Leadership in the Age of Political Risk." She also co-led a Humanitarian Hub informal dialogue about "Measuring for Maximum Impact" with Kamalini Lokuge of the Humanitarian Research Program  at Australian National University. The  two led a conversation about the ways that data science can help us to better understand environmental health threats to children.
President Jackson also led a conversation that explored how museums and universities can (and already do) work with corporate partners to address global challenges. Panelists included Peter Salovey, president, Yale University;  Lonnie Bunch, founding director, National Museum of African American History & Culture, Smithsonian Institution; and Franz Paasche, senior vice president, corporate affairs, PayPal.
In addition, she moderated a panel on "The Future of Warfare." The digital revolution is blurring the lines between war and peace and expanding the boundaries of the battlefield to new domains. The panel featured an intense discussion, led by President Jackson, with Jean-Marie Guéhenno, International Crisis Group; Sir Lawrence Freedman, Kings College; Mary Cummings, Duke University; and Jeanine Hennis-Plasschaert, Minister of Defense, Netherlands.
Other panels that President Jackson  participated in included "Powering Mobility," which focused on the intersections between technological advances in the transportation sector and in the energy sector; "Cyber War," which examined attacks on critical infrastructure and  attempts at sabotage of political processes; and "The Global Security Outlook."